Maximise fresh air intake
The ongoing easing of lockdown measures has prompted the British Medical Association (BMA) to raise concerns about premises that may not be sufficiently ventilated to prevent the airborne transmission of Covid-19.
To protect against a new wave of infection, the BMA says the correct management of airflow is now 'crucial' in all commercial environments.
There are 3 main ways to maximise the amount of fresh air within an indoor space:
Natural ventilation - Open windows, doors & vents to improve passive air flow.
Mechanical ventilation - Use fans and ducts to draw fresh air in from outside.
A combination of both - Natural and mechanical ventilation to optimise intake.
With our Facilities Management package, you can get an airflow assessment and ventilation compliance advice from highly-experienced HVAC engineers.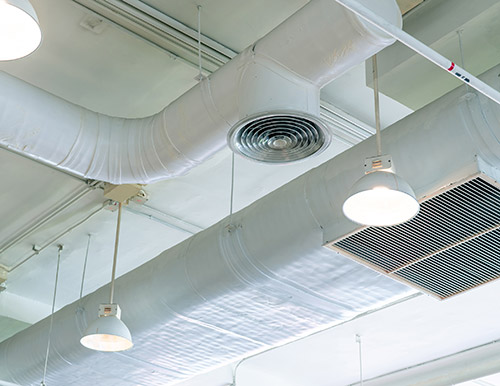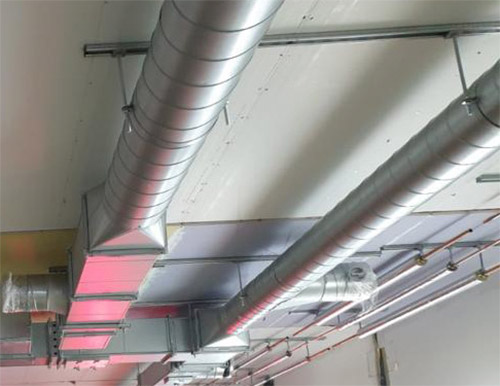 Future proof your premises
UK law already states that employers must make sure there is an adequate supply of fresh air (ventilation) in enclosed areas of the workplace.
It is likely that the Government will heed the BMA's warning and eventually impose new ventilation specifications. If you do not meet these requirements, you may have to close or reduce the number of people allowed in your premises.
To ensure you don't suffer too much future disruption, our experts are now carrying out on-site audits to analyse what improvements you need to make.
How we can help
Provide an in-building airflow assessment – check fresh air levels.
Advise on HVAC systems that reduce airborne transmission of bacteria.
Modify current systems to increase air levels entering from outside.
Minimise future business disruption & maintenance costs.
24/7 support – engineers available 365 days a year.